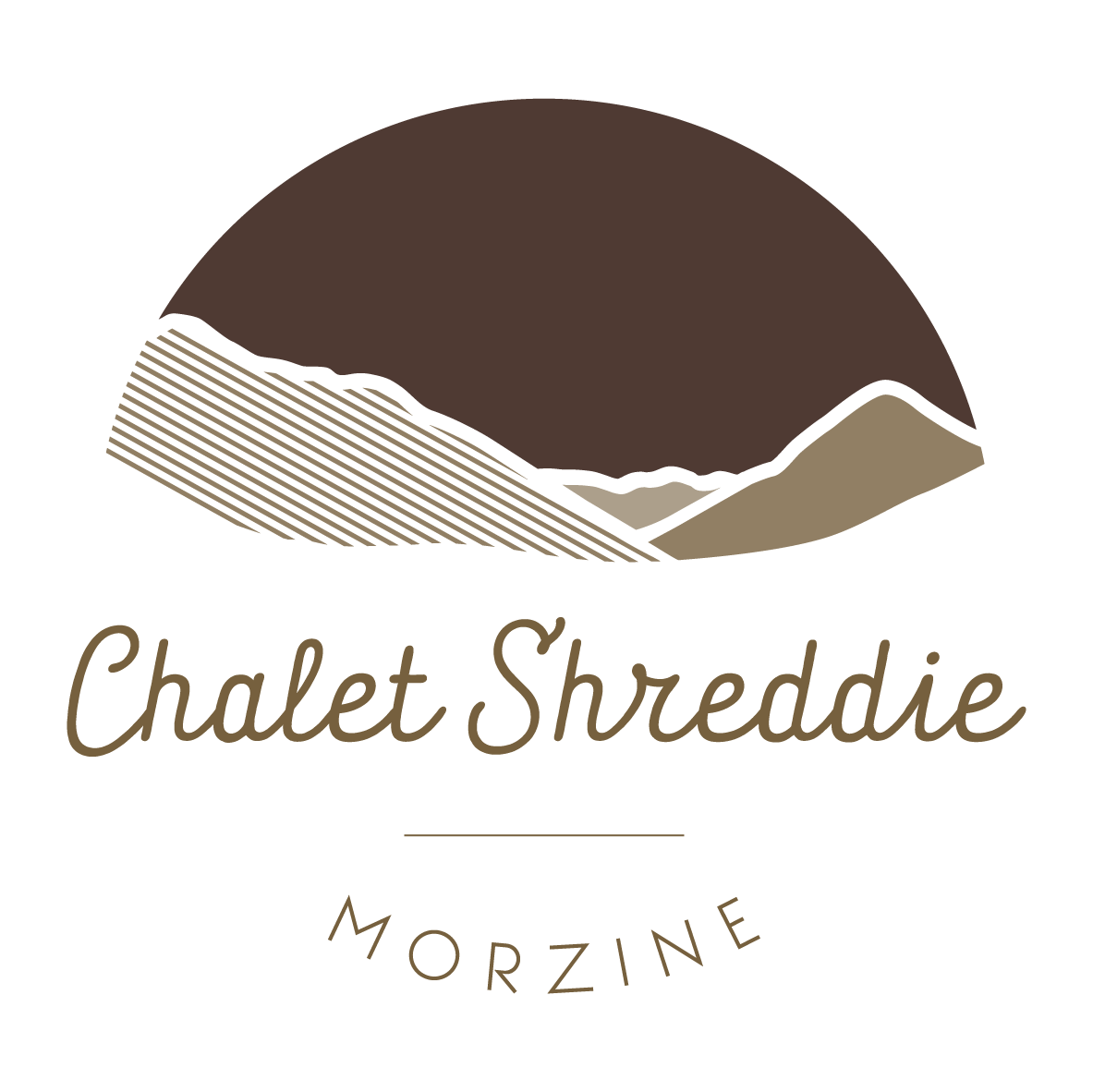 A renovated barn, converted into a high standard chalet in 2019
Featuring an open plan kitchen, living and dining area, 5 bedrooms with ensuites, a large tv area, ski/boot room, hot tub and terrace, this chalet has it all.
The Chalet is made up of 5 ensuite bedrooms, sleeping up to 12 people.
Enjoy spectacular mountain views from the open plan kitchen, dining and lounge areas.
There is a separate TV area, hot tub, large terrace, under cover parking and a ski/boot storage room.
Linen and  towels are provided, plus complimentary toiletries.
Located at 144A Chemin de Combes, Morzine, a 10 minute walk into the town centre or a free bus stop 50 metres from the front door.
Pricing & Availability
Chalet Shreddie is available for week long stays running from Sunday to Sunday.
Please enquire for availability and short stay options at info@morzine-chalet.co.uk
| Day | Week Starting | Price | Details |
| --- | --- | --- | --- |
| Sunday | 15th December (7 night stay) | £3200 | SELF CATERED |
| Sunday | 22nd December (7 night stay) | £5500 | SELF CATERED |
| Sunday | 29th December (7 night stay) BOOKED | £5500 | SELF CATERED |
| Sunday | 5th January (7 night stay) | £4000 | SELF CATERED |
| Sunday | 12th January (7 night stay) BOOKED | £4000 | SELF CATERED |
| Sunday | 19th January (7 nights) | £4000 | SELF CATERED |
| Sunday | 26th January (7 nights) | £4200 | SELF CATERED |
| Sunday | 2nd February (7 nights) | £4500 | SELF CATERED |
| Sunday | 9th February (6 nights) | £5000 | SELF CATERED |
| Saturday | 15th February (7 nights) BOOKED  | £5500 | SELF CATERED |
| Sunday | 23rd February (7 nights) | £5000 | SELF CATERED |
| Sunday | 1st March (7 nights) | £5000 | SELF CATERED |
| Sunday | 8th March (7 nights) BOOKED | £4200 | SELF CATERED |
| Sunday | 15th March (7 nights) | £4200 | SELF CATERED |
| Sunday | 22nd March (7 nights) | £4000 | SELF CATERED |
| Sunday | 29th March (7 nights) | £4000 | SELF CATERED |
| Sunday | 5th April (7 nights) | £4000 | SELF CATERED |
|  Sunday |  12th April (7 nights) | £3800 | SELF CATERED |